Reserve online
Hotel Villa Brunel Paris
and save with our discounted rates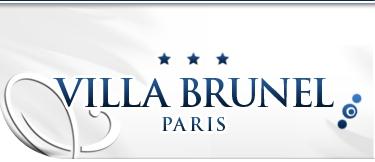 Just steps away from the Arc de triomphe, the Convention Center and the Champs-Elysées, Villa Brunel opens its doors and welcomes you offering a unique, elegant vacation destination right in the heart of Paris.

Ideal for both work and leisure, the location of the hotel could not be more ideal, central and easy access to all the important sights. Not to be missed, the hotel has a wide range of accommodations, able to please all needs of many types of travellers, offering various comforts and services.

The surrounding neighbourhood will offer you quiet relaxing moments, guaranteeing a magnificent restful vacation, with a touch of lively Parisian entertainment.
Give us your Feedback
Villa Brunel, 46, Rue Brunel - Paris